Posts for tag: dental implants
By Michael T. Colletti, DDS
September 07, 2017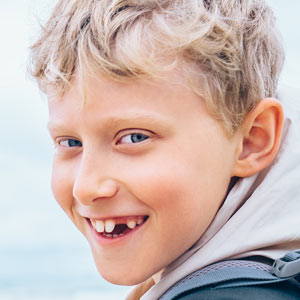 There's a lot to like about replacing a missing tooth with a dental implant. This state-of-the-art restoration is by far the most durable and life-like option available. And unlike other replacement options implants stimulate bone growth, a major concern after tooth loss.
For that reason we encourage getting an implant as soon as possible — for adults, that is. We don't recommend implants for younger patients because even a teenager's jaws haven't yet reached full maturity. Because it attaches to the jaw differently, an implant can't move with the growing jaw as real teeth do. It would eventually look as if it were sinking into the jaw below the gum line or being left behind as the rest of the jaw grows.
It's best, then, to postpone placing an implant until the jaw fully matures, usually in a patient's early twenties. In the meantime, there are some things we can do to prepare for a future implant while also restoring the tooth with a temporary replacement.
As previously mentioned, our biggest concern is bone health. Like other living tissue, bone has a growth cycle of older cells dissolving and newer ones forming in their place. The teeth transmit the pressure produced when we chew to the bone to stimulate this growth. With the absence of a tooth, the adjacent bone no longer receives this stimulation — the growth cycle slows and may eventually lead to bone loss.
We can help this situation by placing a bone graft in the missing tooth socket at the time of extraction. The graft serves as a scaffold that's eventually taken over and replaced by new bone growth. We can also try to control how fast the graft is replaced by using grafting material that's slowly removed and lasts longer — often a preferable situation if an implant is years away.
As for appearance, we can create a custom partial denture or even a type of bridge that bonds a prosthetic tooth to neighboring teeth without significantly altering them. If the patient undergoes orthodontic treatment it's also possible to add prosthetic teeth to an orthodontic appliance.
Eventually, we'll be able to provide the permanent solution of a dental implant. With careful planning and measures to preserve bone health, there's a good chance the outcome will be worth the wait.
If you would like more information on treatments for lost teeth in children and teenagers, please contact us or schedule an appointment for a consultation. You can also learn more about this topic by reading the Dear Doctor magazine article "Dental Implants for Teenagers."
By Michael T. Colletti, DDS
June 16, 2017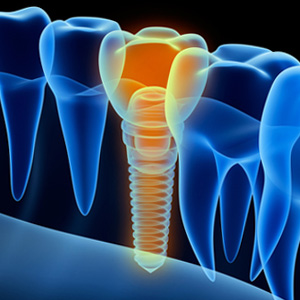 The dental implant is the closest thing in modern dentistry to a natural tooth. This is because an implant replaces more than the visible crown — it also replaces the root, thanks to a metal post imbedded in the bone.
But what if you have a metal allergy — are you out of luck replacing a tooth with an implant? Before answering this question, let's take a closer look at metal allergies.
An allergy is an overreaction of the body's immune system to a particular foreign substance. This response can be as inconsequential as a minor rash or as life-threatening as a shutdown of the body's organ systems. You can be allergic to anything, including metals.
Usually, these allergies are to specific kinds of metals. For example, about 17% of women and 3% of men are allergic to nickel, while smaller percentages are allergic to cobalt or chromium. Most allergic reactions to metal occur from external contact with jewelry or similar metal items that create rashes or other anomalies on the skin. On a more serious note, an allergy to metal in a body replacement part could result in the body rejecting it.
Metals have also played an important role in dental care, particularly dental amalgam used for tooth fillings. Dental amalgam is a mixture of a precious metal like gold or silver with other metals like copper, tin and, in small amounts, mercury. While dental amalgam has been used safely for decades, there have been rare cases of inflammation or rashes.
This brings us to dental implants and the most common metal used in them, titanium. The commercial version of this metal is highly prized in medical and dental applications because it has a special affinity with bone. Bone cells readily grow and adhere to the metal, which strengthens the bond between the implant and the jawbone.
Even if you have a rare allergy to certain metals, it's even rarer that would include titanium. In one particular study of 1,500 implant patients less than 1% reported any reaction at all.
If you're concerned, you can undergo testing to see if you react to titanium. More than likely, though, you'll be able to join the millions of other patients who have successfully restored their smiles with dental implants.
If you would like more information on dental implants as a tooth replacement option, please contact us or schedule an appointment for a consultation. You can also learn more about this topic by reading the Dear Doctor magazine article "Metal Allergies to Dental implants."